The Georgia Peanut Commission and iHeart Media want to know which peanut pie is your favorite. Listen in weekly to Denise on Power 96.1
to learn more about the three pies below and meet three peanut farm families. Visit the contest page to "pick your pie" for a chance
at winning a  $250 gift card you can use to shop for your own Thanksgiving feast.


meet three farm families and
their favorite peanut pie recipe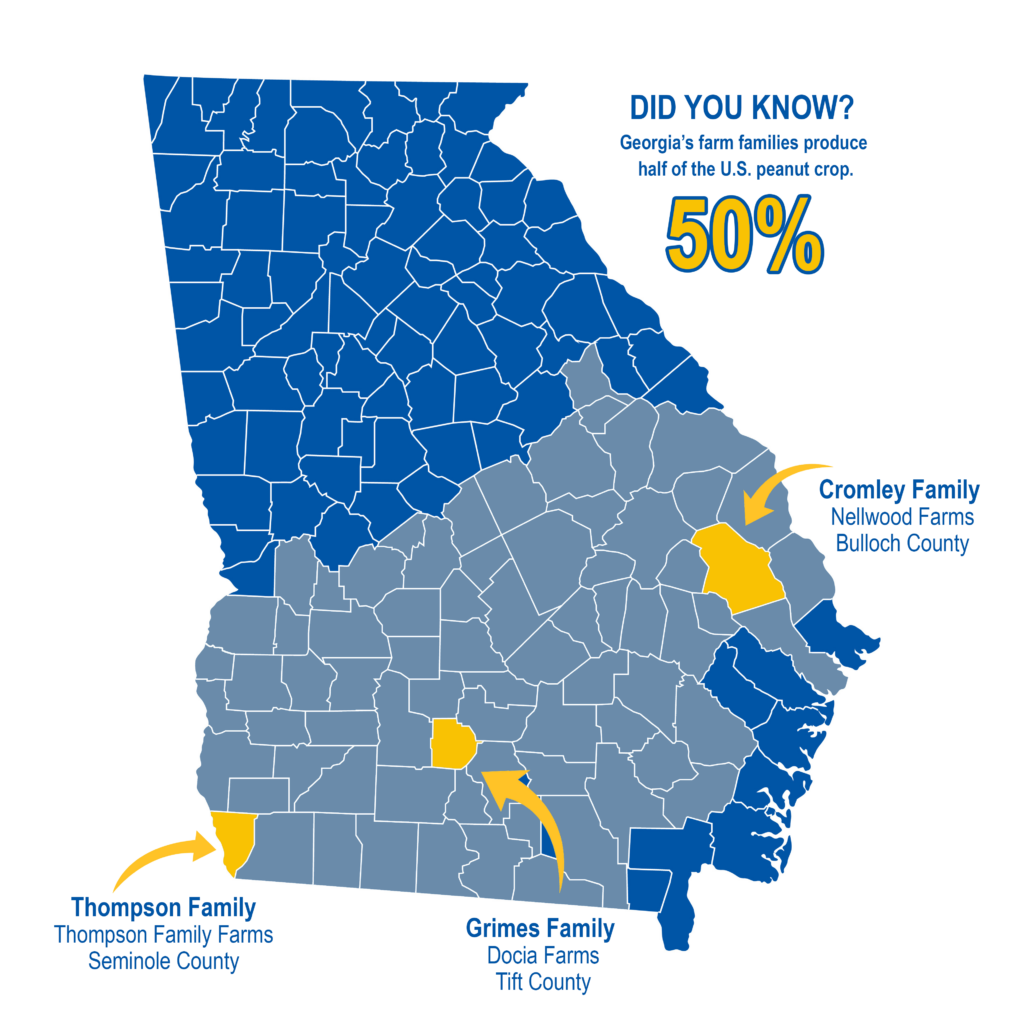 Peanuts are a $2 billion industry in the state of Georgia.


Peanuts are Georgia's Official State Crop.


Peanuts are planted in 74 out of 159 counties in Georgia.


Georgia farmers produced 50% of the peanuts grown in the United States in 2019. In fact, Georgia farmers produces more than 1.38 million tons.


Georgia Peanuts were harvested on 550,000 acres in 2019. Yielding an average of 4,200 pounds per acre.


As a nitrogen-fixing plant, peanuts are a naturally sustainable rotation crop.


 Peanut plants use less water than comparable sources of nutrition. Peanuts use 4.7 gallons of water per ounce of peanuts.


The 2019 top five counties with certified peanut acreage include: Mitchell, Decatur, Worth, Coffee and Irwin Counties.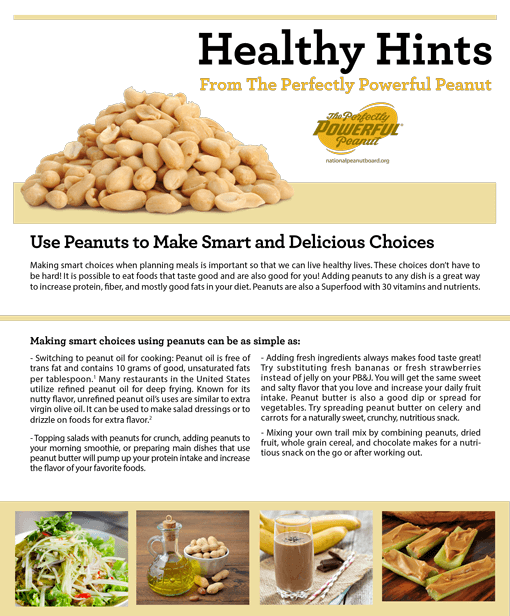 Making smart choices when planning meals is important so that we can live healthy lives. These choices don't have to be hard! It is possible to eat foods that taste good and are also good for you! Adding peanuts to any dish is a great way to increase protein, fiber, and mostly good fats in your diet. Peanuts are also a Superfood with 30 vitamins and nutrients.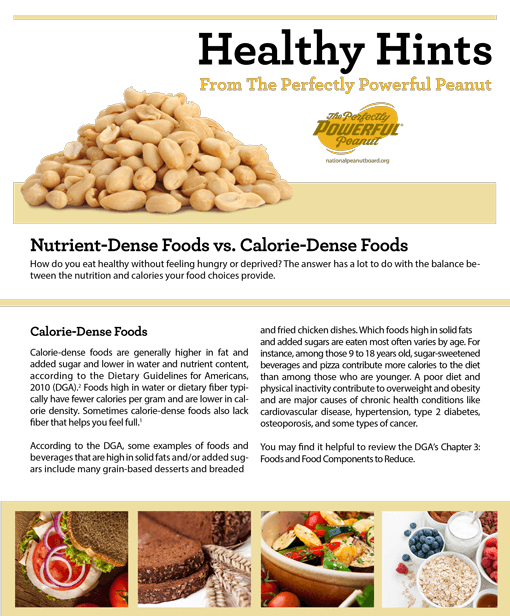 How do you eat healthy without feeling hungry or deprived? The answer has a lot to do with the balance
between the nutrition and calories your food choices provide.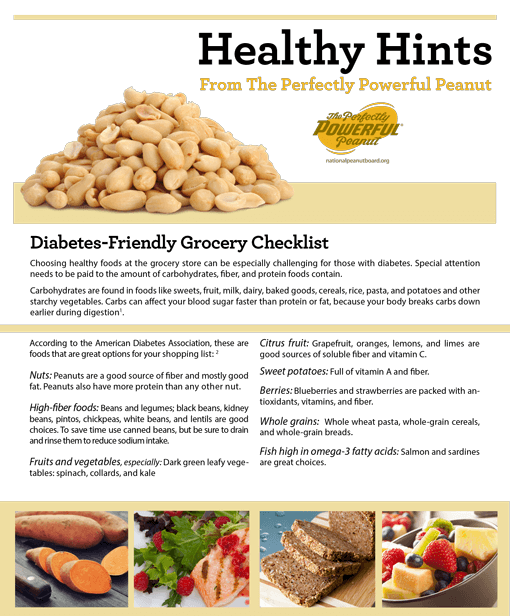 Choosing healthy foods at the grocery store can be especially challenging for those with diabetes. Special attention needs to be paid to the amount of carbohydrates, fiber, and protein foods contain.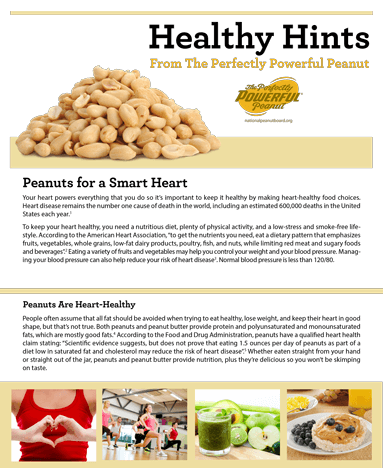 Your heart powers everything that you do so it's important to keep it healthy by making heart-healthy food choices. Heart disease remains the number one cause of death in the world, including an estimated 600,000 deaths in the United States each year.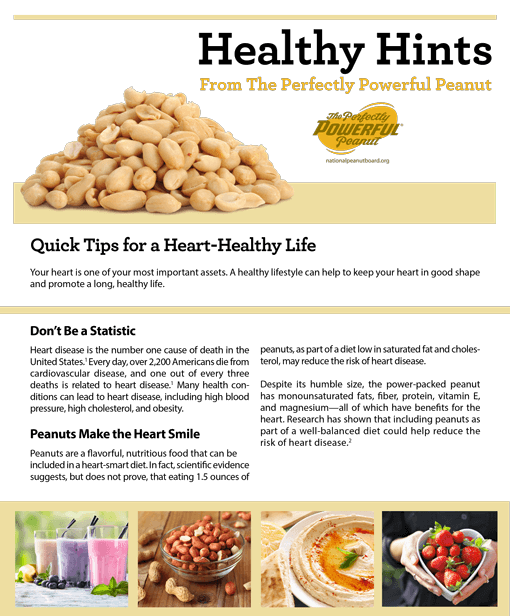 Your heart is one of your most important assets. A healthy lifestyle can help to keep your heart in good shape and promote a long, healthy life.



Consuming adequate protein is essential for any workout. Exercise breaks down muscle. Protein repairs, restores and re synthesizes.