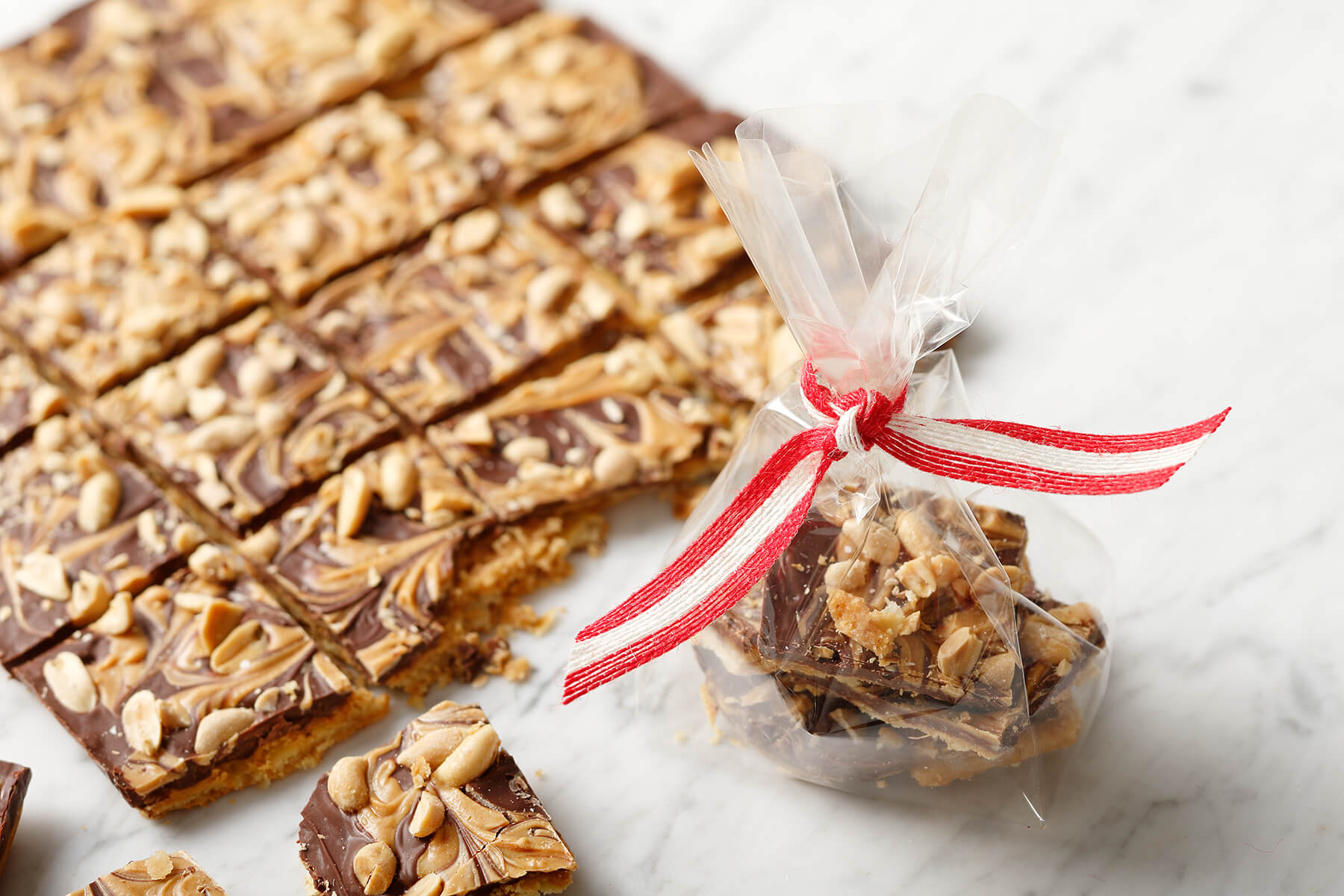 Peanut Butter Saltine Candy
Ingredients
1

4 oz

sleeve of regular saltine crackers

1/2

cup

butter

3/4

cup

creamy peanut butter

1

cup

granulated sugar

2

cups

milk chocolate chips

1/2

cup

peanut butter chips

1/2

cup

rough chopped, dry roasted peanuts
Instructions
Preheat oven to 400 degrees. Line a 10x15x1-inch pan with aluminum foil. Spray foil with butter flavored nonstick cooking spray then lay saltines flat in a single layer onto prepared pan. Set aside.

Combine butter, peanut butter and sugar in a heavy-duty, 1-quart saucepan over medium heat. Stir constantly until butter and sugar are melted bringing mixture just to a boil. Boil mixture 3 minutes; stirring frequently. Pour cooked mixture over saltines and cook in the oven for 5 minutes.

Remove from oven and sprinkle chocolate chips over the top of the saltines. Let cool for 3 minutes then spread melted chocolate completely over the top of the saltines.

Sprinkle peanut butter chips evenly over the top of the chocolate. Return pan to oven for 1 minute to soften chips. Pulling the pointed tines of a fork through the softened peanut butter chips, partially cover the chocolate. Sprinkle chopped peanuts on top, gently pressing them into the candy.

Let cool on a rack for about 15 minutes and then place in the freezer for 3 minutes. Remove from freezer and break into pieces. Store in an airtight container.