Did you know peanuts are "The Official State Crop of Georgia?" Behind 680,000 planted acres of peanuts, across 77 counties, are 4,500 Georgia peanut farmers. Meet the farmers who work hard to produce a healthy and sustainable food source below!
To learn more peanut facts, check out the 2022 Georgia Peanuts Fact Sheet.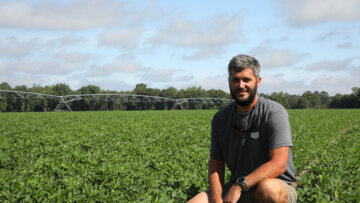 James Nevil is from Register, Georgia. James is a fourth-generation farmer and learned everything about farming from his grand-dad. He primarily grows cotton and peanuts.
Read More »