January 19-20, 2022
University of Georgia tifton campus
tifton, georgia
Make plans to attend the 45th annual Georgia Peanut Farm Show and Conference set for Jan. 19-20, 2022. The show will be held Wednesday, Jan. 19 from 1:00 to 5:00 p.m. and Thursday, Jan. 20 from 8:00 a.m. to 2:30 p.m. at the University of Georgia Tifton Campus Conference Center in Tifton, Georgia. The show is free and open to all farmers and industry representatives to attend. The show is sponsored by the Georgia Peanut Commission.
Attendees will have the opportunity to visit with more than 100 agribusinesses and organizations in the peanut and agricultural industry. Farmers will be able to earn private and commercial pesticide applicator certification, as well as learn about cutting-edge research and developments during the University of Georgia Peanut Production Seminar and industry-wide sponsored Peanut Seed Seminar.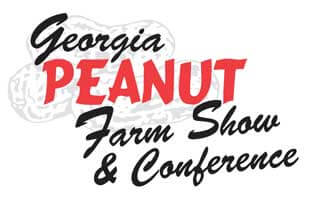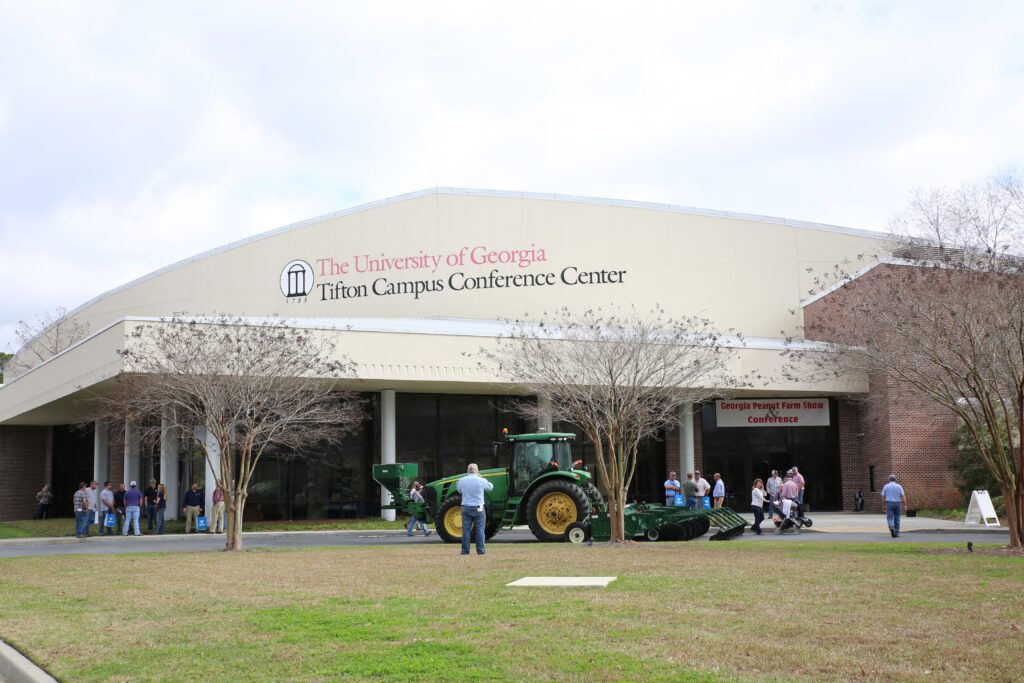 45th Annual Georgia Peanut Farm Show & Conference Schedule
Wednesday, Jan. 19, 2022
1:00 p.m. – Show Opens
Time to be determined – UGA Peanut Production Seminar
Time to be determined – Industry Seed Seminar
5:00 p.m. – Show Closes
Thursday, Jan. 20, 2022
8:00 a.m. – Show Opens
8:30 a.m. – 2:30 p.m. – Blood Drive
9:00 a.m. – 10:30 a.m. – UGA Peanut Production Seminar
10:35 a.m. – 11:35 a.m. – Industry Seed Seminar
12:00 p.m. – Farm Show Luncheon & Awards Ceremony
2:00 p.m. – Grand Door Prize Drawing
2:30 p.m. – Show Closes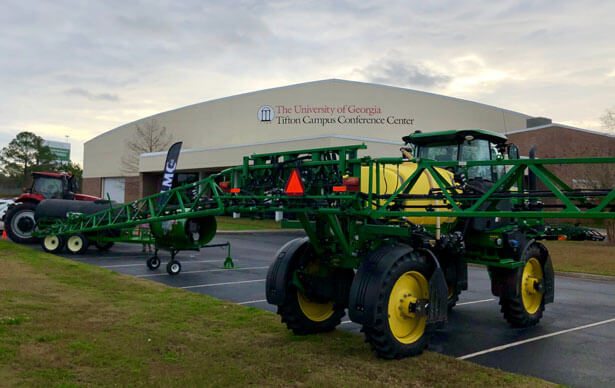 Thanks to our 2020 Exhibitors
Able Ag Solutions, LLC
ABAC
ADAMA
Adkinson Motorsports
Advanced Trailer
AgAmerica Lending
AgLogic Chemical, LLC
Ag Nutrients, LLC
AgResource Management
Agri-AFC
Agri Supply
Alltech Crop Science
Amadas Industries
American Peanut Council
American Peanut Research & Education Society
American Society of Agricultural & Biological Engineers – UGA College of Engineering
AMVAC Chemical
Atlantic & Southern Equipment
Avery Crop Insurance
BASF Corp.
Bayer CropScience
Chandler Equipment
Chemical Containers, Inc.
Colombo NA Inc.
Conger LP Gas
Corteva Agriscience
Crosby & Associates
Custom Ag Formulators
Drexel Chemical Company
Edgewater Beach & Golf Resort
Farm Credit Associations of Georgia
Farm Journal
Farmers Harvest Inc.
Flint Ag & Turf
Florida Foundation Seed Producers, Inc.
FMC Corporation
Georgia Corn Growers Association
Georgia Crop Improvement Assn.
Georgia Department of Agriculture
Georgia Development Authority
Georgia Farm Bureau
Georgia Federal-State Inspection Service
Georgia's Integrated Cultivar Release System
Georgia Organic Solutions
Georgia Peanut Commission
Greenleaf Technologies
Hays LTI
Heliae Agriculture
InformedAg
Jager Pro
JLA International
Kelley Manufacturing Co.
Lasseter Tractor Company
LeafFilter North of Florida, LLC
Lindsay Corp.
LMC Ag LLC
MacKinnon Equipment & Services
Meherrin Ag & Chemical
Miller Chemical
National Peanut Board
National Peanut Buying Points Assn.
Newton Crouch
Nichino America Inc.
Nolin Steel
Novozymes BioAg
Nutrien Ltd.
O2YS Corporation
Omya Inc.
Oro Agri
Peanut Proud, Inc.
Peerless Mfg. Co.
Perry Brothers Oil
Phytogen Cottonseed
Pioneer
Poly Tech Industries
Propane Education & Research Council
Quail Forever
Rabo AgriFinance
Rainbow Mfg. Co.
Reinke Irrigation
Rhonda Griffin Fine Art
R.W. Griffin Industries LLC
South Georgia Banking Company
Southeast Farm Press
Southeastern Peanut Farmer
Southern AGCOM, Inc.
Southern Drawl Cotton
Southern Peanut Farmers Federation
Southern Peanut Growers
Specialty Sales
Stallings Crop Insurance
Staplcotn
Sumner Ag Services, Inc.
Sunbelt Ag Expo
Syngenta
Synthetic Materials
Terral Seed
The KBH Corporation
The Peanut Grower
The Peanut Institute
The Peanut Research Foundation
Tidewater Equipment Co.
Trellis, Inc.
Triangle Chemical
Ubly Peanut Blades
University of Georgia Peanut Team
University of Georgia Tifton Campus
UPL Ag Chemical
U.S. Ag LLC
USDA-ARS Nat. Peanut Research Lab
USDA Farm Service Agency
USDA National Agricultural Statistics Service
USDA National Research Conservation Service
USDA Rural Development
U.S. Peanut PAC
Valent USA LLC
Valley Irrigation
Vantage Southeast