2020 Georgia peanut bank week
The 2020 Georgia Peanut Bank Week is scheduled this year for Oct. 12-16, 2020, at banks across the state of Georgia.
The deadline for orders is Aug. 14, 2020, for all Georgia banks planning to participate.
This year's theme is: "Georgia Peanuts: The Superfood to Bank on!
The annual event is presented by the Georgia Peanut Commission and the Georgia Bankers Association.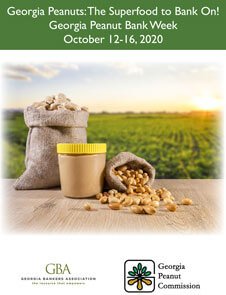 Download the official Bank Week Promotion Kit for an array of ideas on how to host a successful event.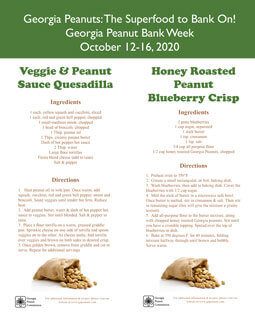 Are you looking for some recipes to share with your customers? Banks can order recipe cards or download the pdf above to print for your customers.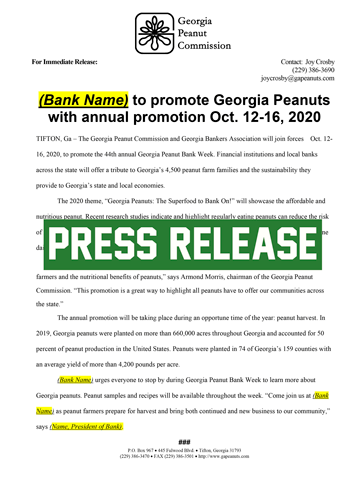 The press release included here is for financial institutions and banks to use. The general press release for Georgia Peanut Bank Week is available in the Newsroom.